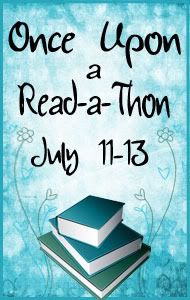 Read-A-Thon Progress:
Sadly, I am still on my first book that I started Monday, Unmasqued: An Erotic Novel of The Phantom Of The Opera by Colette Gale. Just cleared page 208. Pathetic, I know. I had last limit engagements come up as well as my car going all to hell so that had to be taken care of. I'm loving re-reading Unmasqued. The ending is bound to still upset me like when I read it for the first time almost two years ago.
Sabrina from YA Bliss
asked
"What are our three favorite love triangles?"
as part of the Mini Challenge she is hosting for the
Once Upon A Read-A-Thon
.
1) Unmasqued has an excellent love triangle between Christine who loves Erik, the Opera House Ghost, and Raoul, the Ve Comte. When I first read about these two men, I really did enjoy both of their charming and unlikable qualities. They were both great characters and totally swoon worthy, but I draw the line when a man is perfectly fine with sharing the "woman he loves" with his demented sex crazed, controlling, abusive brother. :/
2) New Moon definitely deserves a spot for one of my favorite love triangles with Edward, Bella, & Jacob. I admit I am a bit of a Jacob hater book-wise (movie-wise I'm a total sucker for Taylor Lautner without a shirt. :Swoon:) I love rooting for the best friend who "fights" for his dream girl in books, but Jacob's immaturity really made me dislike him pretty harshly in the Twilight Series.
3) City Of Bones with Jace, Clary, & Simon. I fell in love with Simon's dry wit and geeky demeanor from the very beginning. I got a thing for guitar playing, sarcastic biting, closet case romance loving guys, what can I say? It hurt me to admit that I too fell for Jace after I got to know him and read about him. How could I not? I mean, come on, it's Jace damnit! Sexy-freaking-Shadowhunting Jace! :Swoons again:
These were so much fun to answer! Now I'm off to finish this book darn it! *Is determined* =D