Think of a particular group of good things you want to make a list on, does not necessarily have to be about books, e.g. your current book wish list, or your favorite book foods (you know, foods you love to eat while reading, if you're like me), or your favorite girly names, whatever you can think of, as long as it makes you feel good.

If you have no ideas for a list, you can always visit my blog post to check out my theme for that week and you can take a cue from my list.

Post your list on your blog, grab that cute ARGH button above and put it on your post too, so we'd know you're doing this meme.

Leave the link for your post on my own 10 Good Things post for the week, if you see others doing it, comment too and let's share our good things with everybody.

Everybody goes through the whole week happy!
With inspiration taken from
Lazy Girl Reads' Blogger Hop Post
I'm doing this 10 Good Things about some of my favorite bloggers.
My 10 good things for this week:
Bloggers I wish I could meet!
1.
Heather from Buried In Books
. Heather is like my big blogging sister. Little known fact, she was
the
very first person to ever comment on my blog and she helped me out a great deal when I first started when I was a total newbie on the block. I'd love to spend a day with my nose buried in her bookshelf. From what she's told me its very large! :D
2.
Amber from AwesomeSauce Book Club
(who I affectionately call Apples) Little known fact, when I first started following her blog, I kept thinking it said "AppleSauce". I felt so silly for getting in wrong for nearly a
month
at first! I could see us geeking out to The Black Dagger Brotherhood series by J.R. Ward together and being obnoxiously loud in a library doing it. (laughs)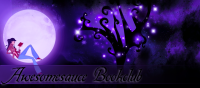 3.
Nina B from Brush Up On Your Reading
. Little known fact, Nina is the most creative bloggers I have ever come a cross. Have you guys met Argh? He's adorable! He has a funny obsession with meatballs, too. *points to adorable little green guy holding the list* I'd love to go to a karaoke bar with Nina and Argh. From what I hear he's quite the singer.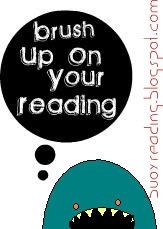 4.
Missie from The Unread Reader
. Little known fact, Missie has
excellent
taste in men. ;) I still drool every time I think about her
Book Boyfriend Post about Adam Wilde
. *Sighs dreamily*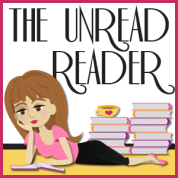 5.
Lazy Girl Reads
. Little known fact, her taste in music is outstanding. I can easily picture her rockin' out in concerts in New York where she's from. I'd be the friend that awkwardly stands in the corner and watches the shenanigans. :D

6.
Small from Small Review
. Little known fact, she has a dog named Snowball (
who is adorable too!
). I find this awesome because I have a White German Shepard named Snowball, too (who is equally adorable I might note). I could easily see Small playing with my four dogs. They all think their lap dogs and their all so big! (laughs)
7.
Sindy from Sindragosa vs. the Sequels, Prequels, and Spin-Offs
. This is kind of cheating since she's my big sister for all intensive purposes and she's only an hour drive away, but three weeks is more then enough time to missing her. :) Little know fact, she most impressive collection of manga books I have ever seen in my life. For real. The last time I asked her how much she has accumulated, she said "enough that if I had all the cash that I put into them I could be able to afford a brand new car."
8.
Diana from The Lovely Getaway
. Little known fact, she loves soccer. She even plays the game with her sister. She's also an aspiring world traveler. Look out Gulliver. :D I can count on one hand how many times I've been on a plane. I hated it each time, too. LOL!
9.
Parajunkee from Parajunkee's Review
. Little known fact, she's a highly enthusiastic paranormal reader. Love her taste in romance books. I can see her in a dimly lit coffee shop playing on Twitter all day with a stack of books piled next to her.
10.
Madigan from Madigan Reads
. Little known fact, she's a librarian with far to much time on her hands. I guess that's why she always has a book or two in them, eh? :D
This post took me forever to get up today. Better late then never! :D Happy Monday everyone!